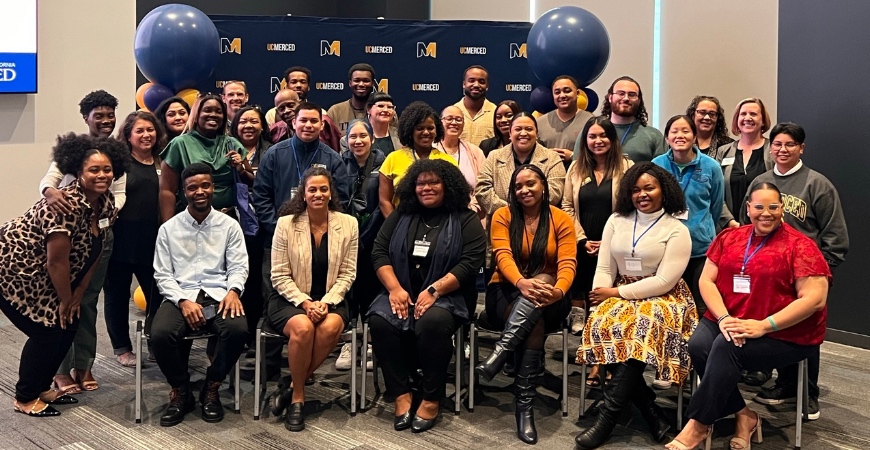 UC Merced hosted the annual Black Excellence Symposium on Nov. 3. Stemming from the Valuing Black Lives Initiative , the symposium has aimed to advance racial justice and Black liberation at UC Merced since 2021.
"I hope that participants take away some new knowledge, that they make helpful connections, and feel uplifted and celebrated," said Heather French, associate vice chancellor and dean of students.
The symposium showcased presentations from Black Research Fellowship award recipients, Chancellor's Inclusive Excellence graduate fellows and outside presenters addressing topics such as anti-Blackness, anti-Black violence and policing, historical trauma and radical healing, and Black excellence and success.
Antar A. Tichavakunda gave a keynote speech entitled "Black Life, Black Joy, Black Labor." Tichavakunda is an assistant professor of race and higher education at the University of California, Santa Barbara, and has engaged in research on college readiness, Black students' experiences, and the sociology of race and higher education.
"This is truly a collaborative undertaking, with support and sponsorship from many people to make this event happen," said French. "It is heartening to see such broad support for Black excellence and success from departments across our campus."
The symposium was free for students, staff and faculty to attend.